Walking on the ranch through our woods on a fall day with a camera is an invitation to spend hours taking a series of photos of every little scene along the way: "Ooh, what a nice tree!" or "how sharp those thistles look in silhouette" or "those red leaves stand out so brightly against the green background". Unfortunately I don't have hours to spend walking or photographing, but here are some shots of some scenes that really stood out for me.
This photo from a couple of days ago showed the first touch of fall colors on this maple tree. We're expecting frost tonight so it should be much more colorful next time I go by it.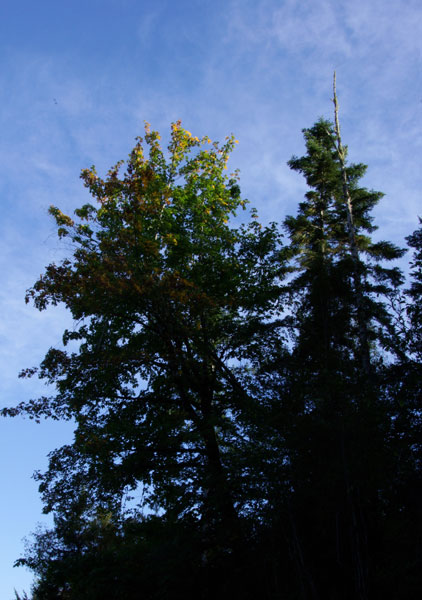 Here's my favorite madrone tree — just as the light is starting to fade.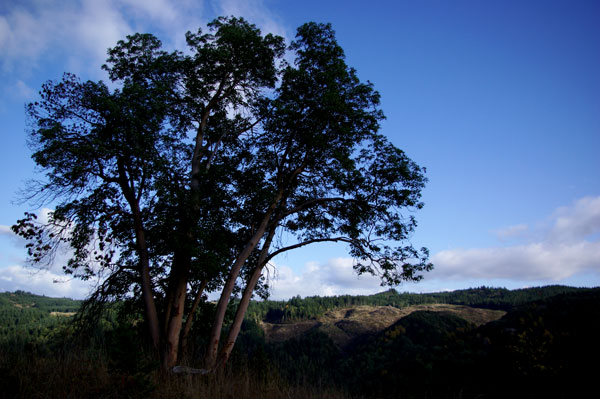 And here's the silhouette of a fir against a bright cloud.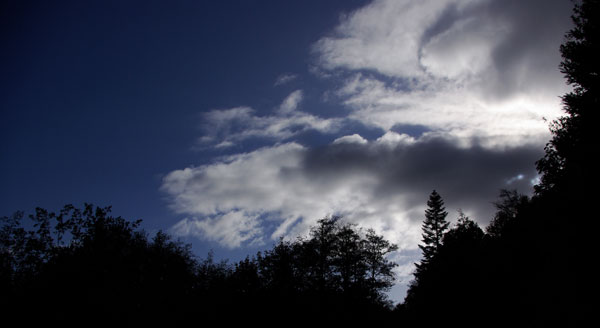 This one is the best photo of Charlie Rock I've taken yet – just as it came out of the camera, but cropped. Usually there's too much contrast between the sky and the rock, but not this day (this one was taken back in June).