My dog Max died a couple of months ago, of old age at 11 years old. Seems like only yesterday when I was blogging about getting him as a puppy…. Scroll down this old post for a picture of Max:
Our other dog, Xena, is about ten years old now, gray and old herself. We don't expect her to live a lot longer, sad to say. She follows Marie around from room to room, but she can't walk well enough to go on walks, and seems to be hard of hearing.
And we need functional dogs here on the ranch, for our security. So Marie, who has always wanted one, got herself a Doberman puppy last Friday. He's a bit over six weeks old, tentatively named "Duke".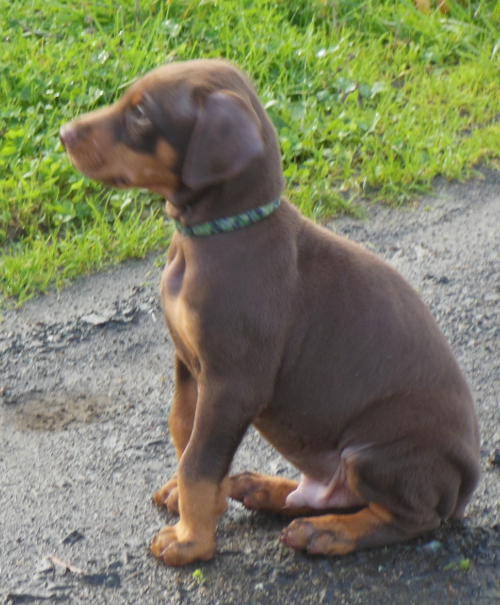 He's a handsome boy and seems fairly smart, too.