When you have to walk every day, you sometimes get rained on. I've acquired a North Face rain jacket that keeps me dry even in a downpour. (They should ask me for a testimonial!)
Although today was gray and rainy; here are some photos of the spectacular fall weather we've been having here on the Chandler Ranch.
A few days ago we had this micro rainbow form under a storm cloud. Short but intense!
(Click any image for a larger view.)
The recent rains have brought the sword ferns back to life and caused a whole new crop of them to sprout from a mossy rock wall.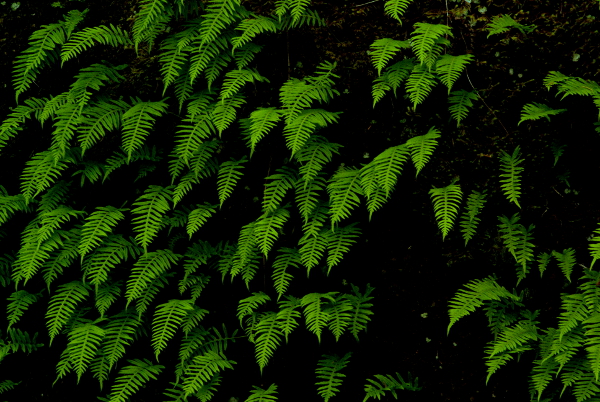 This hill is slowly greening again, as the grasses come back to life on it.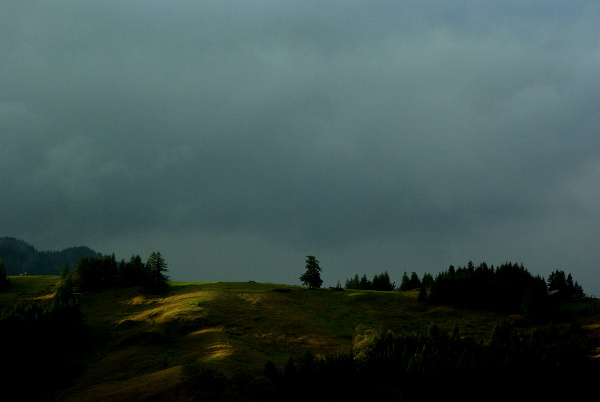 Lots of rain, with some sunny spots poking through.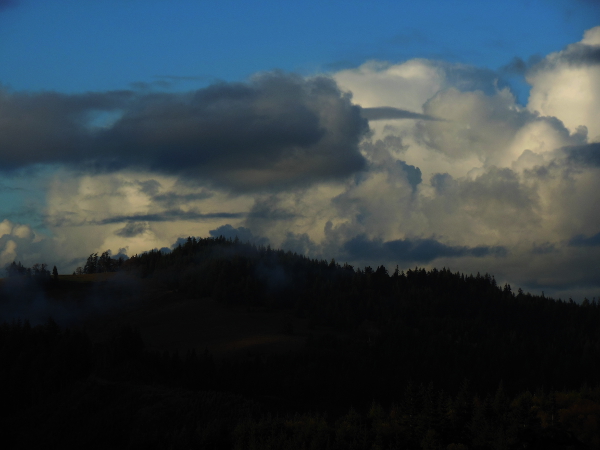 And the leaves are changing color on the maple trees.