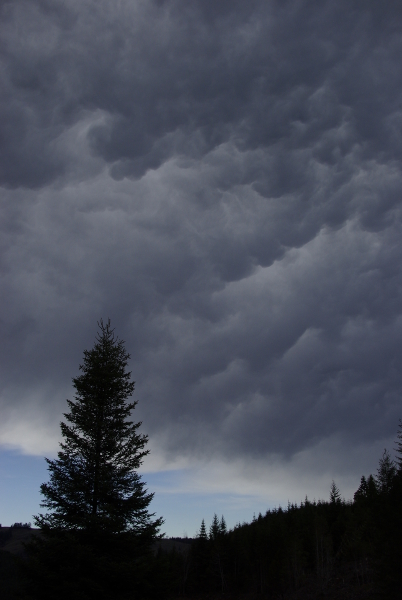 I love discovering photos left on my Pentax K10 Camera. Here's one I took in late December of last year, after wandering around under some worrisome storm clouds.
(If I were still living in Texas I would have had the storm cellar door open when I took this.)
The Pentax catches a range of things that our little Nikon (which weighs in at about 1/10th the weight of the much bigger Pentax) just can't retain.
If you click the photo here, it should open up as a larger photo of about 2 MB (1319 x 1970 pixels) and fill your screen.