We've been getting a lot of hail the last few days. The temperature here on the ranch has been flirting with freezing for the last couple of weeks. The snow is mostly gone from last week, but the hail is quite something.
These are color photos, but there wasn't a a lot of light and they came out mostly black and white.
This cloud raced past beneath a high overcast, forming and flowing and reforming over the course of a couple of minutes into something apocalyptic.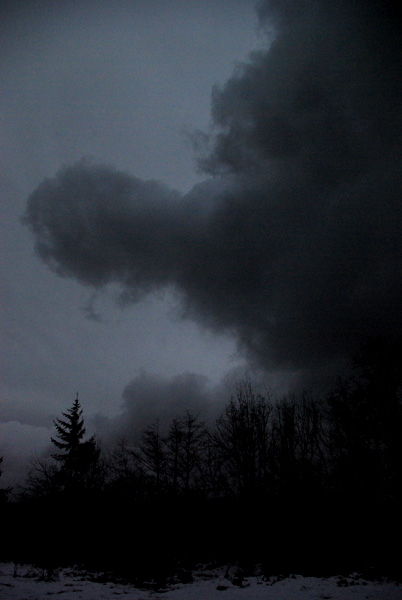 This hill ("Goat Hill") is a frequent subject; this is the darkest and most forlorn photo I have taken of it. Usually it is bright green and alive – but not today.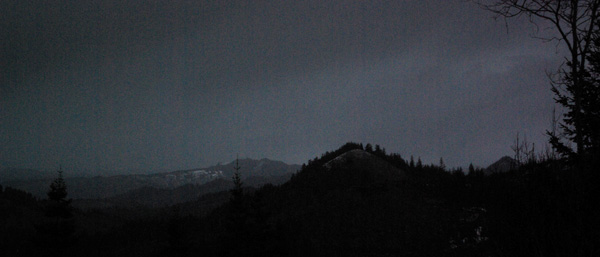 The sky was streaked with falling hail – I saw this coming with plenty of time to take a few photos before it hit.