After much burning of midnight oil, I have finished moving the 150 sites. What a project!
Still working on redesigning this site: MediationsHandled.com, which was truly in need of a re-design. Should have that one finished this weekend, then will be working on this one: Free Spirit Art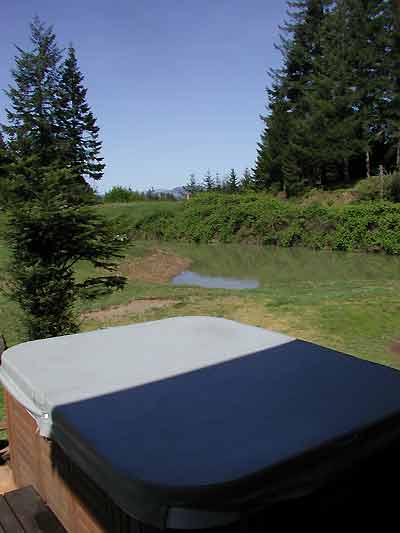 On the home front, a friend in Portland (Terry Vrla – bless him!) found a free hot tub for us, and I drove up (5 hours each way) to pick it up. Had to get the pump working, and had to plug a leak, but it is working now and we have done some excellent soaking… That's our pond and a view that goes out about 20 miles.