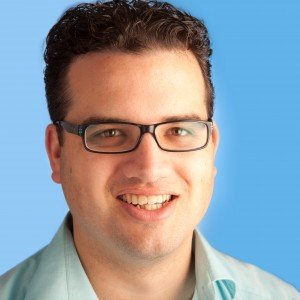 Yoost DeValk (the hopelessly nerdy guy pictured at right) is the guy who wrote the SEO plugin for WordPress. He's someone whose SEO advice I listen to with rapt attention.
Last week I listened to a live webinar of Yoost talking about how to actually use his SEO plugin for WordPress, and it was very informative and helpful.
The kind folks over at SEO Brain Trust who sponsored the webinar originally, have put the webinar up on a web page so anyone can listen to it now and learn the techniques Yoost recommends for optimizing a Word Press website. Here's a link to the Yoost Devalk SEO Plugin webinar.
If you use WordPress, you'll want to listen to it so your WordPress site can rank better.