According to the Veterans Administration 83,000 veterans who served in Iraq or Afghanistan have been diagnosed with PTSD — Post Traumatic Stress Disorder. The vast majority of them are prescribed a cocktail of potentially lethal psychiatric drugs. One such was Corporal Andrew White, who was taking Proxetine, Clonazepam, and Quetiapine – and died in his sleep as a result. He's one of at least four veterans who have died similarly in West Virginia alone. This epidemic of deaths from psych drugs among veterans is just the tip of the iceberg.
Cpl. White deserved better.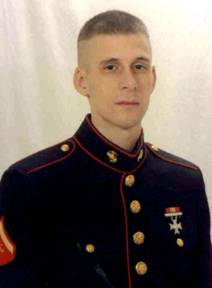 If you or anyone you know is taking these dangerous drugs, please educate them as to the potentially lethal side effects. Contact The Road Back, or CCHR.