We have a new horse — she's a 17-year old Belgian mare, a draft horse.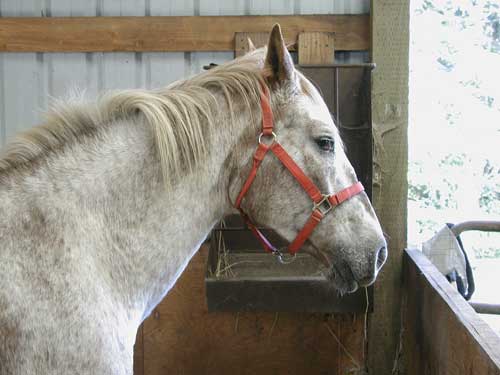 We got this horse so that we can both ride at the same time as one of our other two horses is usually somewhat lame. It's more fun to go riding with both of us on horseback. We have some great trails here on the ranch we have worked hard on clearing so that we can get down to the creek (about 800 feet lower than our house ) and back up again.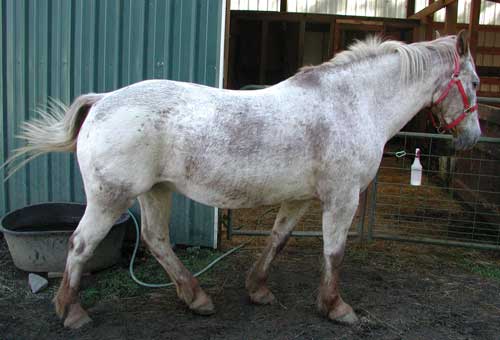 . Her name is Heavy. She has a very smooth gait — riding her is like riding a rocking chair.