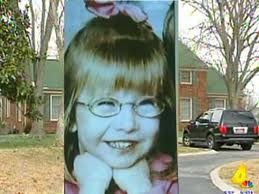 Little Cheyenne Delp was first taken by her foster mother (Sherri Mathis) to see a psychiatrist at 5 years of age. She left with prescriptions for three psych drugs for the child. By the time Cheyenne died a year later, apparently strangled to death by her foster mother in 2004, her psychiatrist had her taking *four* psych drugs.
Cheyenne's foster mother is on trial for murder. Shouldn't her psychiatrist also be on trial right along with her? That would be Dr. Saran Mudumbi, shown here testifying about how he kept changing around her drug cocktail, increasing the dosages for because for some reason this child was out of control and thought everyone was against her. "Obviously paranoid delusional" blah blah blah.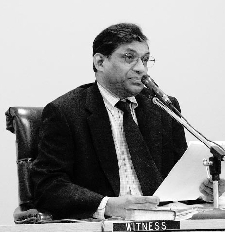 Turns out she was right! Everyone *was* against her. Not just her foster mother, but her psychiatrist, too.
At the time of her death, she was on Imapramine, Risperdal, Guanfacine, Seroquel, and Benadryl (to mask the side effects of the first four drugs).
This psychiatrist ought to be on trial as well for gross incompetence, willful neglect for failing to spot the signs of child abuse, and failing to help protect this child, as well as for actively poisoning her with four psych drugs. Did he ever do a physical exam and look for bruising? There was bruising all over her neck at autopsy.
If you know of any abuse like this going on currently where a psychiatrist is over-prescribing psychiatric medications to children who are being abused, or any other form of abuse of patients, please contact CCHR so that they can be brought to justice. CCHR has helped close down dozens of psychiatric hospitals for gross abuse of human rights. Never hesitate to blow the whistle on these monsters.