Just a couple of weeks ago our grandkids were building little snowmen after what was probably the last snowfall of the season: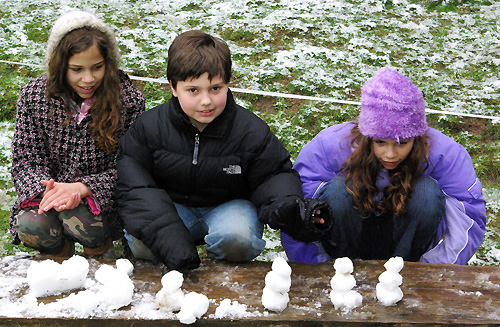 It seems like Spring only arrived yesterday, in that we haven't had to have a fire going in the woodstove the last couple of days. That's a lovely break as it seems like we're always chucking wood in the firebox.
I was out trimming down some brush along the road to the top of the hill near our house, and took a couple of photos to document the lovely spring weather.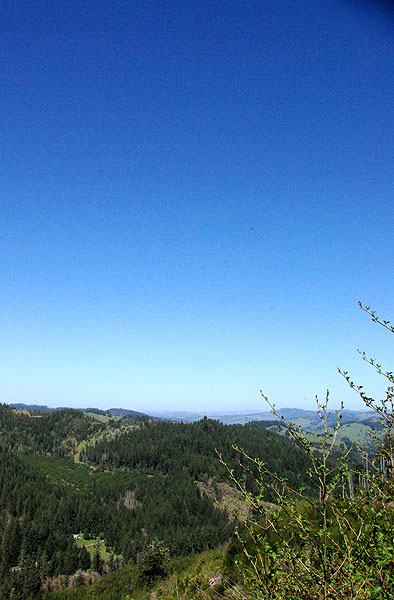 The little white dot in the bottom left of that is the house nearest to ours, about a mile and a half away. There was a little haze on the horizon; there often is here as it's a natural byproduct of the trees themselves, and when it is still and warm it's quite hazy here.