My dear friend Daveda Lamont announced today that her new book (co-written with Roger and Kathy Maxwell), Taking Charge of Your Stroke Recovery: a Personal Recovery Workbook has just been published. (I'd tell you how long I've known Daveda, but I don't want to embarrass her.)
This new book is about "How to pick up when rehab ends, complete your recovery and be better than you ever were before!" after a stroke.
Roger Maxwell had a stroke and was sent home after rehab while still unable to swallow, walk, speak, see well, or evan stand up on his own without falling down. His doctor said there was nothing he could do but "cross his fingers" and wait and see. Roger was completely unwilling to accept this helpless condition and he set about researching how to recover. He created and implemented his own recovery program and today he is completely recovered and an avid marathon runner. Roger asked Daveda to help him write a book about stroke, and their collaboration resulted in the idea for this unique home-based recovery method containing practical recovery plans for all of the most common stroke disabilities. The book also contains a nutritional plan to improve brain and overall health.
Roger now runs marathons — that's a pretty convincing full recovery!
If you or someone you know suffers from the after-effects of a stroke, the book costs $29.95 from Lulu.com – you can buy a copy by clicking the link below. (I make nothing from this — I just think it's a great thing that they've written, published and are now promoting this book.)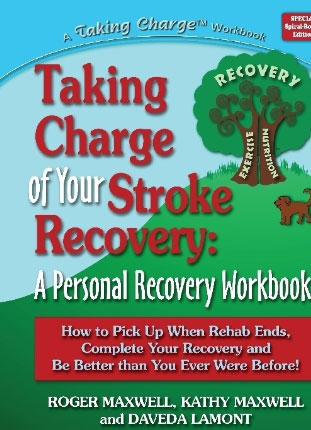 Also note – Roger will be appearing on radio stations including Sirius XM Satellite Radio Channel 114, WOCA-AM in Florida, WACK-AM in New York, on healthradionetwork.com, on KAHI-AM in Sacramento and in WRGA-AM from Altanta.
I wish them every success.