My friend Klaus Hilgers passed away on February 28th 2008.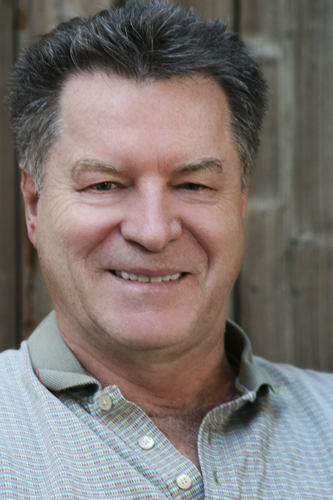 Klaus was an internationally renowned public speaker and seminarist who delivered seminars to tens of thousands, maybe hundreds of thousands, of people all over the world, over the last 25 years. He was the best public speaker I've ever seen, and could put together a seminar overnight on just about any subject.
He told the story of going to deliver one seminar many years ago, but when he got there and started delivering the subject he'd been asked to deliver to a group of about 20 people, they were very uncommunicative and non-receptive to the material he was delivering. It only took him a minute to figure out that something was really, drastically wrong. He stopped in mid-thought, and got into communication with each member of the audience (this was his real skill), one at a time, and surveyed every member of the group that had gathered to hear him speak. He found out they were all there on threat of being fired if they didn't attend–it was some Human Resources last-ditch attempt to correct the behavior of this particular group of employees. They were completely unreceptive to the material he had prepared, so he polled them to find out what they DID want to hear about, and delivered his seminar on that subject, completely off the cuff. I believe the subject they settled on was "How to Get Along With Others". He got rave reviews from all of them at the end of the seminar when they filled out their survey sheets.
I first met Klaus in about 1995, through my group of poker pals when I lived in Clearwater, Florida. He was tremendously funny. He had many anecdotes about his travels all over the world, the people that he'd worked with, and the troubles they'd gotten into together.
Klaus and I wrote a book together in 1996, called "The Power of Agreements", about the various methods anyone can use to create agreement with other people, in order to increase harmony among co-workers, or the members of any group. He really liked to help people get into communication with each other and resolve their problems; most of them, he said, just needed to discover the other guy's viewpoint to realize how much they had in common. Like me, Klaus was a long-time Scientologist. Klaus will always have my enduring respect for the sheer volume of people to whom he had introduced the many technologies developed by Scientology's founder, L. Ron Hubbard. Klaus could deliver seminars about the basics of organization, communication, ethics, or dozens of other subjects to people who had never heard of these things before, and be completely understandable–all seemingly without any effort on Klaus's part.
The two things I liked most about Klaus were:
1) His completely genuine and unshakably positive attitude toward life. He didn't just pretend to have a positive attitude, while secretly nursing some other viewpoint. There was nothing phony about it at all. He genuinely figured everything would work out, and it usually did. He would push things in the direction of positive outcomes, and most of the time they would arrive where he wanted them to go. It was nearly magical to watch.
An example: About ten years ago Klaus wanted to go see Eric Clapton perform in Tampa. We bought tickets, but when we arrived at the venue and found our seats, the sound quality was beyond abysmal with horrible echoes and distortion because of some curved walls bouncing the sound around, focused right on our seats. We sat there for about 30 seconds, then Klaus stood up and said, "Come with me!" Five minutes later we wound up about 30 feet from Clapton, watching him perform and listening without any distortion of the sound. Klaus may have looked conservative and acted always the gentleman, but he was nearly always enthusiastic about what he was doing, and he always made things go right.
2) His complete lack of an ego. Despite being the center of attention on countless stages and podiums around the world, he would talk with anyone; he was completely approachable. He did not expect and never demanded any special treatment or rock star status; he was completely unassuming. His friends and poker pals were regular guys and gals; salesmen, dentists, writers, students — he asked of his friends only that they treat each other well and get along.
He loved the Grateful Dead — a passion I did not share with him although he managed to drag me to one of the last Grateful Dead concerts, a couple of months before Jerry Garcia died. Klaus commented during the concert on the fact that Jerry didn't look too hot and wasn't playing up to his normal high level. He kept trying to get me excited about the tapes he collected of the various Dead concerts and the nuances of Dead performances. I just didn't "get" the Dead and we often laughed about it. He called it my "flaw" and I called it my "ability".
Our Clearwater group of poker pals has since scattered to the four winds–I've learned that such groups do not last for long, and never for long enough. One of our former members (Doug) now sponsors infrequent games in Portland, and one (Dan) has a regular weekly game in LA. We have one former member now living in Kuwait (take a bow, Rami), and a few still in Clearwater who are inactive at poker. They know who they are….
I finally convinced Klaus early in the 21st Century that he needed a website for his company, Epoch Consultants. I made Klaus's website for him, and have been hosting it for the last 6 or 7 years. People from all over the world, to whom Klaus had delivered a seminar, would find him on this site and communicate back to him about various subjects. He was always getting photos sent to him of people whom he had helped–random photos from Greece, Taiwan, or Russia appeared with regularity.
Klaus last called me a month or so ago, to show me a website in which he had been instrumental, that took a lot of the management technology developed by L. Ron Hubbard and made it possible for any company to apply it easily, online. The website had the capacity to make graphs and keep a record of the statistics for every post in an organization; an organizing board; the policies (hats) that each of the staff were to follow; a way to communicate to each other through this site, and dozens of other features. He was very excited about this new website's capabilities and looking forward to seeing it in action for his clients. (It's a beta site still in development or I would link to it here.)
It was Klaus's mission in life to make things more harmonious, make things go right, and help other people learn and communicate. In my view anyway, that was his goal in life, and one that, with great enthusiasm, he fulfilled to the max.
His poker pals will miss him. The world will not be the same.